Menu
Become a VIP
Receive updates on special events, new menu items, menu reviews, and more!
Menu
Pizza
Ind. - Med - Lg - X-Lg
Toppings: Pepperoni, Sausage, Ham, Salami, Onion, Mushroom, Green Peppers, Black Olives, Anchovies, X-Cheese, Salami, Broccoli, Tomato, Pineapple, X -Sauce (Meatballs Charged as 2 Toppings)
Calzones & Stromboli's
Small - Large
Side Sauce: $.69 each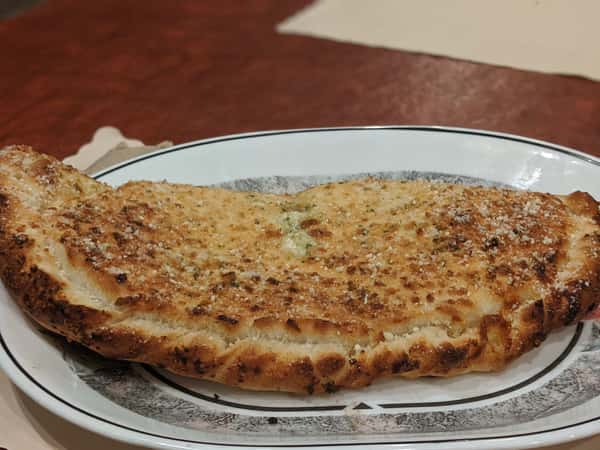 Garlic Chicken Calzone/Stromboli
Your choice of Calzone or Stromboli. Mounded Mozzarella cheese with chicken, butter garlic and either ricotta and provolone OR pizza sauce. Wrapped in our homemade dough, brushed with butter garlic and sprinkled with parmesan cheese. Baked to perfection.Small $8.99Large $15.99
Wings
Blue Cheese or Ranch

Hot, Medium, Mild, X- Hot, Suicide, Sweet & Tangy, Little Italy Style, Tangy Cajun, Butter Garlic Parm, Hot Garlic, BBQ, Honey Mustard, Honey BBQ 

Extra sauce or Blue Cheese or Ranch: $.69 each
Toasted Subs
All subs are toasted and include mayonnaise, provolone, lettuce, tomato, onion, Italian dressing Except BLT(Bacon, Lettuce, Tomato with Mayonnaise) Pizza, Meatball, and Chicken Parmesan which get marinara and Mozzarella cheese) 
Extra Meat Half $1.99 - Whole $3.99 Each 
Extra Cheese Half $1.49 - Whole $2.99 Each
Add Bacon Half $1.99 - Whole $3.99 Each
Add Sautéed Green Peppers, Onion and Mushroom Half $.50 - Whole $1.00 Each
Wraps
X- meat / X -cheese charged at 8" Sub price
Salad
(Served with 2 dressings)
All salads include lettuce, tomato, onion and banana peppers unless otherwise noted. 
Blue cheese, Ranch, Italian, Honey Mustard or Raspberry Vinaigrette
X -Meat: $1.99 
X -Cheese: $1.49
Senior/Kid's Combos
12 years and younger
Served with French Fries or Chips and Tummy Yummy or Water
ABSOLUTELY NO SUBSTITUTIONS
Pasta
Small pasta served with 1 garlic knot and Large served with 2 garlic knots. Extra vegetables, meat, and sauce at extra charge.